Shopping Cart
Your Cart is Empty
There was an error with PayPal
Click here to try again
Thank you for your business!
You should be receiving an order confirmation from Paypal shortly.
Exit Shopping Cart
A crying Shame for Bahrain's recycling efforts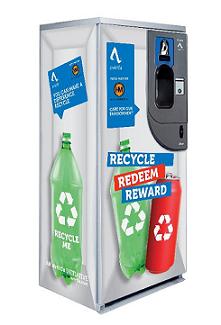 Gvision to sell it's Reverse Vending Machines RVM for lack of sponsors in Bahrain
2015
Telecommunications company VIVA Bahrain announced May 2015 that it was partnering up with Green Vision Bahrain (GVision) to install 1,000 of its Reverse Vending Machines (RVM) in locations across Bahrain over the next three years.
GVision even send a commitment letter to Mr.Ban Ki Moon of the United Nations to implement the princicples of global compact for the environment etc ( click here to see the whole letter)
****Its been three years so what happened??
The machines allowed VIVA postpaid and prepaid customers to exchange plastic bottles and aluminium cans for credit and other benefits.
In February 2015, the GDN first reported on the RVMs, which were initially envisaged as working on a point-redemption system, after GVision signed an agreement with Beirut-based waste management firm Averda, which had designed and implemented the RVMs in more than nine countries.
They wanted to employ more than 1000 people
***************************************
>>February 2016
Two environmental education centres were to be opened in Bahrain as part of a scheme to teach children about the importance of recycling.
The project was being spearheaded by waste management firm Averda
>>March 2016
BAHRAIN has cancelled a five-year contract awarded to a Beirut-based cleaning company because of political tensions with Lebanon. (garbage crisis)

****************************************
This meant that the two environmental eductional centres were also scrapped and that more than 1000 jobs were lost.
Ireland, Morocco, South Africa, Saudi Arabia, UAE and Oman continued with the international acclaimed company that had been and is doing so much for these countries' recycling efforts
Averda has great success in the UAE setting up smart recycling centers December 2015
Using smart tracking systems to map the city through GPRS on company vehicles and sensors on the bins, Averda can choose the optimum route allowing it to reduce fuel and emissions in its Euro 5 compliant fleet.
***Would have loved to have them in Bahrain and make recycling a success
**************************************
>>Soon after Viva withdrew their support for Gvision's idea (the partnership only lasted a year for and no official press release was published on the how and why) and the company could not find a new partner to promote recycling in Bahrain ....
It is a crying shame that companies that want to help the environment (and make some money) are not consistently  supported in Bahrain.
****************************************
2018
>>Gvision invested heavily into helping the  environment of Bahrain, however due to no support of companies and/or municipalities are now thinking of putting the RVMs up for sale and cancel the whole idea.
Schools, Hospitals, universities and malls that had these brilliant machines and supported the environment are yet again let down by the lack of understanding of the importance of recycling efforts, now more that ever we need to reduce, reuse and recycle because at the current rate of resource depletion we are going to run out, and do what?
Reclaim materials out of our landfills?
*****************************************
SUCH A CRYING SHAME
Starting with your household make an effort (make it a habit) separate cleaned recyclable materials and deposit in containers around Bahrain let fill them up some more are placed Mother earth would be so grateful....
On this page find the contact details of:
Bahrain Environment Service Society
Any type of clean scrap Plastic
Any type of clean carton and paper
Any type of clean aluminum and scrap metal
Used printer cartridges
Clothes
Furniture
E-waste (obsolete IT equipment etc)
Containers for bigger amount of recyclable items can be requested
Alfa Express
Paper/Carton/plastic/metals
Homes can be provided with a suitable recycling bin for the separation of the recyclables. There will be set days for the collection of the recyclables. All you have to do is place the tagged black bags outside your front door as per the provided schedule and they will collect free of charge.
Falcon Waste Paper
Paper/carton
Free paper/carton collection +200Kg
Bahrain Contract Cleaning
Paper/carton/plastic/cans
Collection boxes are placed free of charge throughout Bahrain with new recycling bins
NIDUKKI
Paper/cardboard/plastic
Collection boxes are placed free of charge throughout Bahrain with new recycling bins
*******

Categories: 2018
/